We have secured a repeat order for custom designed electric releases for a long standing customer.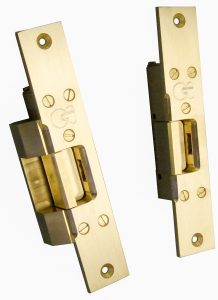 The brief from the client was to develop a stronger more reliable product, to match their night mortice dead locks.
We based the design around our 903 release which has proven itself in the field for over 35 years with some devices still in operation. When tested against the client's old product we also found we had at least three times the holding strength. This more than matched the client's expectations.
This again demonstrates our ability to produce a bespoke solution that meets all of the security requirements of the client, while keeping within their budgetary constraints.
If you take security seriously, you will be delighted with our products.
Send us an E mail or ring 01722 323451.